How do I apply?
If you meet the requirements, you can apply via this link.
Applications must be submitted by March 7, 2021.
After a pre-selection and a possible short call, you might receive an invitation for one of the selection days. If you convince the jury at the selection day, you will receive an acceptance.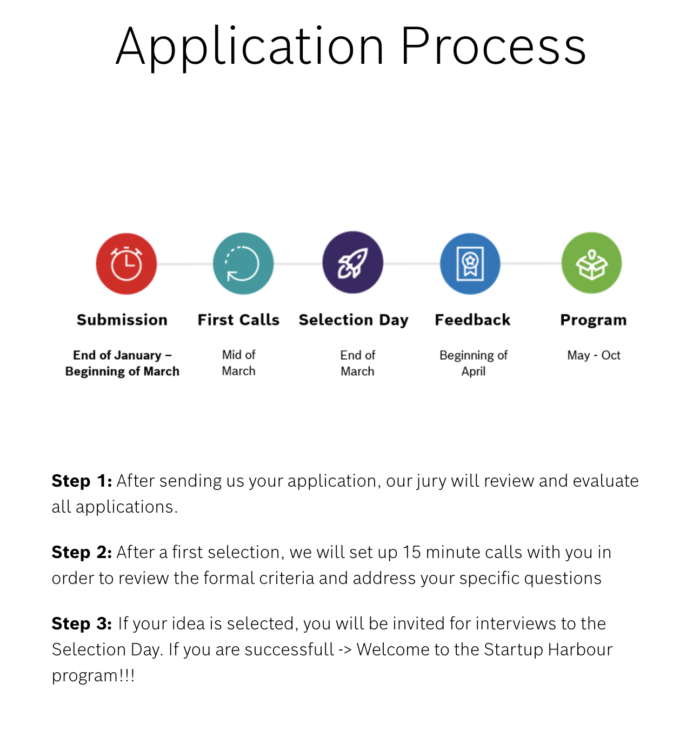 Scholarship Categories
Digital transformation in production
Software component distribution engine
Rich data on the edge for sensor-based solutions
Bring human-robot interaction to the next level!
Performance diagnostics for communication systems
Digitizing apartment buildings7. Detect anomalies within energy data
Detect anomalies within energy data
Detect anomalies within energy data
Shape the era of creators – solutions for DIYers, gardeners, and makers
Business models in the digital living
Future security testing needs artificial intelligence
Optimize software testing
Innovate fleet operations
New detection technologies for mobility services
IoT solutions with social impact
Source: https://www.startup-harbour.com/focus-areas
XOXO